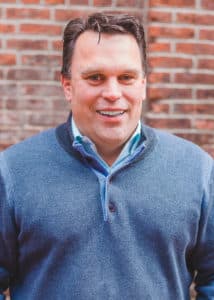 Broker-Owner
Contact Me
p. 570.601.0774
m. 570-220-3100
About Me
As a life-long area resident, I try to bring a special enthusiasm to my clients real estate buying or selling experience. My knowledge of the local market and community comes into play in developing creative marketing plans for sellers or discovering just the right home for a buyer.
I work as a real estate professional because I have a genuine passion for real estate and for assisting people who are in the midst of a hugely important and complicated process. In the course of my eleven years of practice, I have represented hundreds of clients, attended dozens of home inspections, and have toured countless properties in the area. My unique combination of experience and education provide me with expert credentials, and I work to share my expertise with each client to make the home buying or selling process as painless as possible.
I have received several achievement awards for my commitment to my clients including Top Sales Agent Award, Dedication Award and Top Listing Agent Award, but the most rewarding aspect of my job is the satisfaction of assisting clients realize their real estate goals.
Whether you are contemplating the purchase of your first home or adding another property to your real estate investment portfolio or would like to discuss selling your present property, I would be happy to assist you in any way I can!
View My Listings
All information deemed reliable, though not guaranteed. All measurements are approximate.
---